Every week, you will need to present your food caddy for collection, containing your household food waste for recycling.
Apples (including apples fallen due to windfall)
Bones (cooked chicken, fish etc.)
Chicken carcass
Coffee Beans
Egg shells
Fish bones
Potato peelings
Pumpkins
Raw and cooked food waste
Tea bags
Turkey carcass
Vegetable peelings
Check our A-Z Recycling for information on what can be recycled in your other containers.
If you have recently moved into Brentwood and need recycling receptacles, see Moving In/Out.
To help you recycle your food waste we will provide:
An internal kitchen caddy with lockable lid to be kept in the kitchen for easy storage of your food waste, until you transfer it into the external caddy for collection.
A starter pack of compostable caddy liners (25 bags) to line the kitchen caddy, keeping it clean and easy to use. More liners can be collected for free or you can line your kitchen caddy with newspaper (PDF).
An external caddy with a lockable lid for food waste to be transferred into and presented on the kerbside for weekly collection.
If your food caddy is damaged or lost, you can order a new small or large one.
Where to get more kitchen caddy liners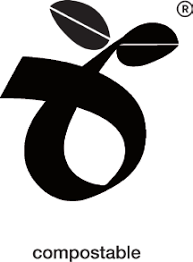 More liners can be collected for free from the locations listed below. You can also buy other brands of the liners from most supermarkets (prices may vary). You must make sure the bags are compostable, meet the specification for EN13432 and carry the seedling logo on the packaging.
Any bag that does not compost at the same time as the food waste will contaminate the soil improver. It is important that only compostable bags are used in the caddies.
Current Council approved stockists supplying food waste sacks for free are:
Chelmsford Star Co-operative, 1 Fingrith Hall Lane, Blackmore
Doddinghurst News, 78 Church Lane, Doddinghurst
Wisebuys (Nisa) 48-50 Blackmore Road, Kelvedon Hatch
Pilgrims Hatch Post Office, 422 Ongar Road, Pilgrims Hatch
Londis, 35 Brook Street, Brentwood
The Emporium, 5 Warley Hill, Brentwood
Budgens, 74 Church Lane, Doddinghurst
Costcutter, 156 Brentwood Road, Herongate
Chelmsford Star Co-Operative, 62-64 Woodlands Avenue, Hutton
MS Supermarket (Costcutter), 52 Hanging Hill Lane, Hutton
Hutton Shopper, 208 Rayleigh Road, Hutton
RG Newsagents, Springfield Avenue, Hutton
Lords Newsagents, Rayleigh Road, Hutton
AM General Food Store, 3 Rayleigh Parade, Hutton
Brentwood Superstore, Unit 1, Crescent Road, Warley
Council Reception, Town Hall, Ingrave Road, Brentwood
Brentwood Mini Market, 7 High Street
Brentwood Library, New Road, Brentwood
HJ Looker, 247 Ongar Road, Brentwood
Ingatestone Library, High Street, Ingatestone
Ingatestone & Fryerning Parish Council, Suite 1 first floor, 4 The Limes, Ingatestone
Patrick Green Ltd, 49 High Street, Ingatestone
Budgens, 46-54 High Street, Ingatestone
Jacksons (Londis), Thorndon Avenue, West Horndon
What happens to your food waste
Once collected, your food waste is taken to a special composting plant and will be used as a rich nutrient soil fertilizer on farms.
Benefits of the service
Your household bin will be cleaner and less full
It reduces the odour from rotting waste food by providing a special container for weekly collection
Your new collection is easy and convenient to use
You can recycle up to 20% more of your waste
It reduces the amount of waste sent to landfill, cutting the cost of waste disposal
Streets will be cleaner as the likelihood of black sacks being ripped apart by animals will be reduced.
For more information on food waste visit Love Food Hate Waste