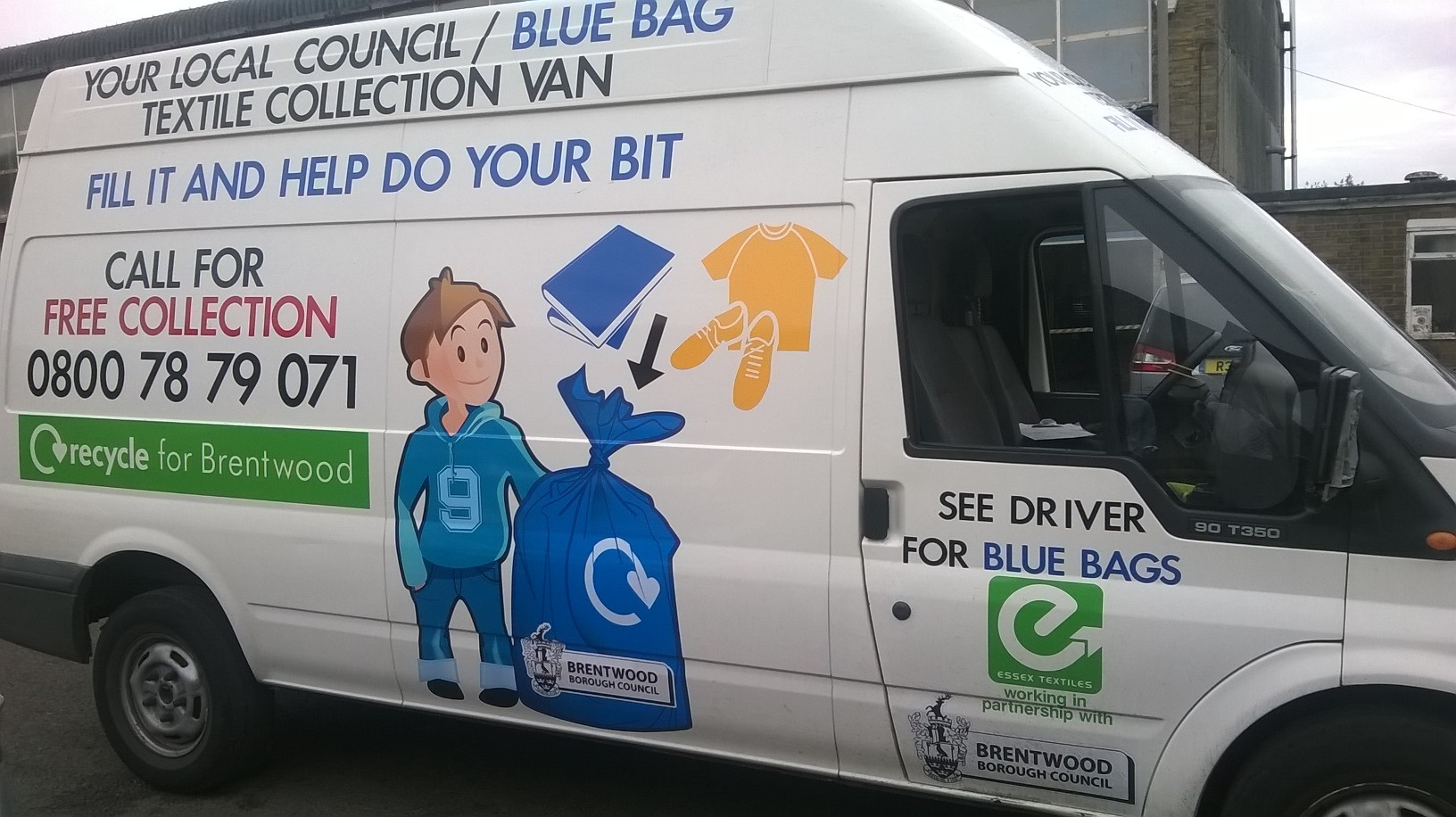 Brentwood Borough Council is working in partnership with Essex Textiles to reduce the amount of textiles that go to landfill.
You can leave unsorted textile items in the blue bags provided by Essex Textiles including;
Clothes
Shoes
Handbags
Belts
Hats
Bedding
Towels
These must be clean and reusable!
They cannot collect;
Carpets
Duvets
Pillows
Quilts
Rugs
Soiled/wet/unusable items
Rags
The blue bags should be left out alongside your red glass box on the morning of your collection - you shouldn't leave the bags out overnight. To see when your next glass collection day is, enter your postcode in the collection day map.
For more blue recycling bags please contact Essex Textiles on 0800 7879071. If you have more than 3 bags and do not wish to leave them out on your collection day you can arrange a special collection with Essex Textiles.
For more information, visit Essex Textiles, call 0800 7879071 or email info@essextextiles.co.uk.
Essex Textiles will collect the bags in a labelled van similar to the picture above.