Current vacancies
Current Vacancies:
'Brentwood Borough Council is positive about mental health in the workplace'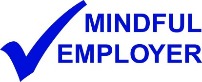 Digital content editor
Permanent Position (37 hours per week)
Grade F (SCP28 - 32) - £28,355 - £32,300 p.a.
Closing date for accepting applications: 07 July 2021
Interview Date - 14 - 15 July 2021
(Starting salary dependent upon skills and qualifications, progression subject to satisfactory performance)
An exciting opportunity has arisen to join a dynamic forward-thinking "Digitally" focused Service Improvement Team. Following the successful migration to Cloud services the Council has widened its digital landscape by investing in a modern digital platform and the position of a Digital Content Editor has become available.
The Digital Content Editor will be responsible for the development and maintenance of digital content on the Council's websites and intranets and will work with service users to create effective customer journeys, with imaginative layouts, rich content and conforming to accessibility standards.
Working in the Council's Service Improvement Team you will contribute to the effective delivery of the Council's digital strategies, improving the customer and employee experience making it simpler and faster to access information and services online.
As the Council continues with the transformation agenda, this job role will continue to evolve to fit into the new working practices of the organisation.
Further information on this role can be found in the Job Description and Person Specification pdf.
To apply for this vacancy using our quick and easy on-line application method, click on this link:
For an informal discussion please contact Tim Huggins: tim.huggins@brentwood.gov.uk or 01277 312933.
Brentwood Borough Council is committed to equal opportunities and welcomes applications from all sections of the community. People with disabilities will be offered an interview where they meet the Essential Criteria on the Person Specification.
Mindful employer charter
Brentwood Borough Council has signed the Mindful Employer Charter for Employers who are positive about Mental Health.
As an employer, we recognize that:
People who have mental health issues may have experienced discrimination in recruitment and selection procedures. This may discourage them from seeking employment.
Whilst some people will acknowledge their experience of mental health issues in a frank and open way, others fear that stigma will jeopardise their chances of getting a job.
Given appropriate support, the vast majority of people who have experienced mental ill health continue to work successfully as do many with going issues.
As an employer we aim to:
Show a positive and enabling attitude to employees and job applicants with mental health issues. This will include positive statements in local recruitment literature.
Ensure that all staff involved in recruitment and selection are briefed on mental health issues and The Equality Act 2010, and given appropriate interview skills.
Make it clear in any recruitment or occupational health check that people who have experienced mental health issues will not be discriminated against and that disclosure of a mental health problem will enable both employee and employer to assess and provide the right level of support or adjustment.
Not make assumptions that a person with a mental health issue will be more vulnerable to workplace stress or take more time off than any other employee or job applicant.
Provide non-judgmental and proactive support to individual staff who experience mental health issues.
Ensure all line managers have information and training about managing mental health in the workplace.
Visit the Mindful Employer website for more information.