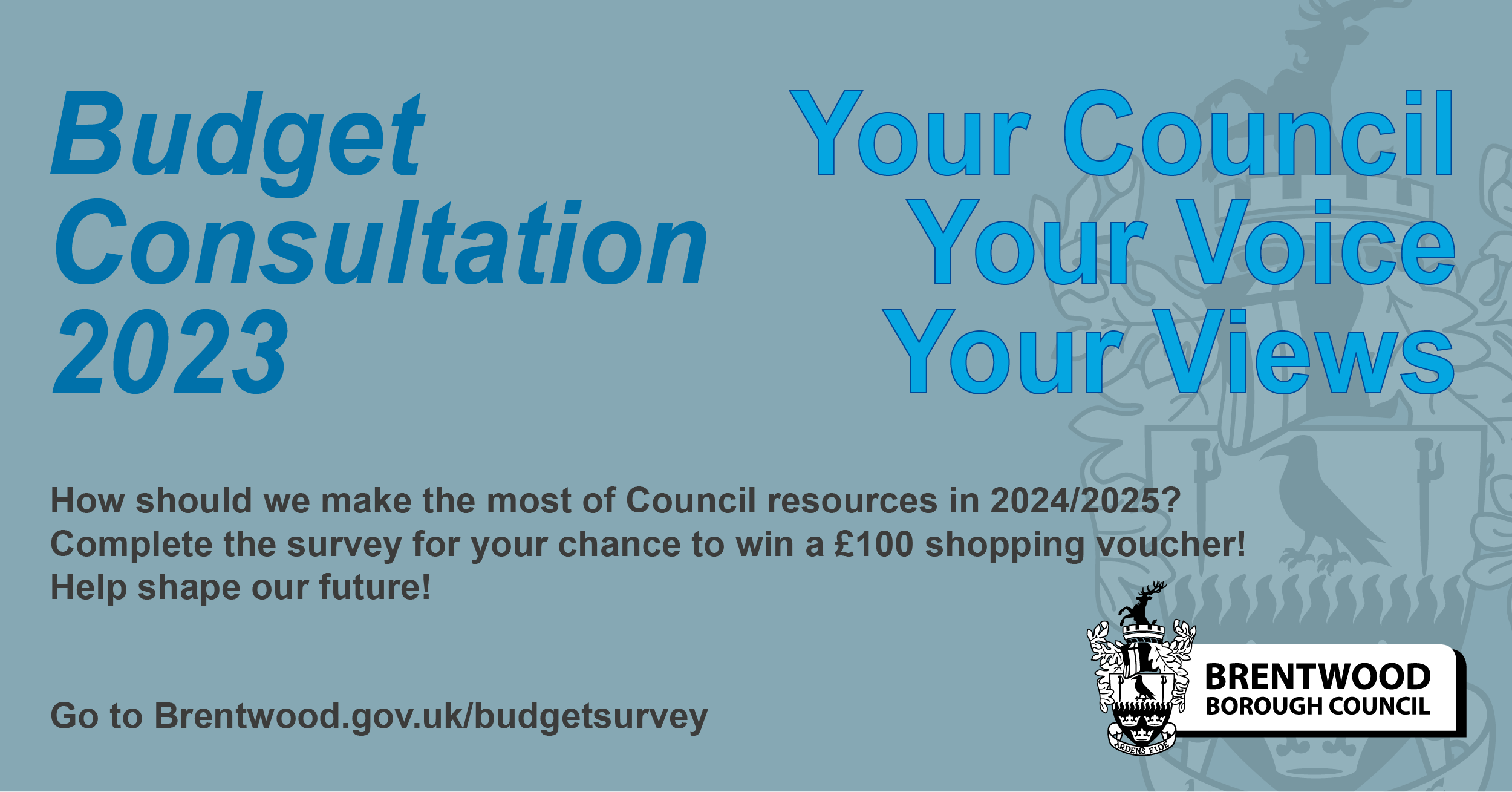 Do you think Brentwood Borough Council should spend more, less or the same on maintaining parks and open spaces? Does reducing our carbon footprint and tackling climate change matter more or less to you than us investing in the borough to stimulate growth and attract investors and visitors?
These are some of the questions the Council is asking residents and businesses before it sets its budget for 2024/25.
The Council would like your views on how it spends its money and how it might raise more money to help set a balanced budget with increasing costs and reduced Government funding.
As a thank you for completing, everyone who fills in the survey will be able to enter a prize draw for a chance to win a £100 shopping voucher.
Councillor David Kendall, Brentwood Borough Council's Chair of the Finance, Assets, Investment and Recovery Committee said: "In setting our budget, we must balance our income with our spending by either increasing income or reducing our spending. And this is what we want your views on.
"To help us make the right decisions, the views of our communities will be vital to make sure we are targeting resources to the areas of most benefit and impact."
To have your say in our Budget Survey visit www.brentwood.gov.uk/budgetsurvey
The survey closes on Sunday 29 October.
ENDS