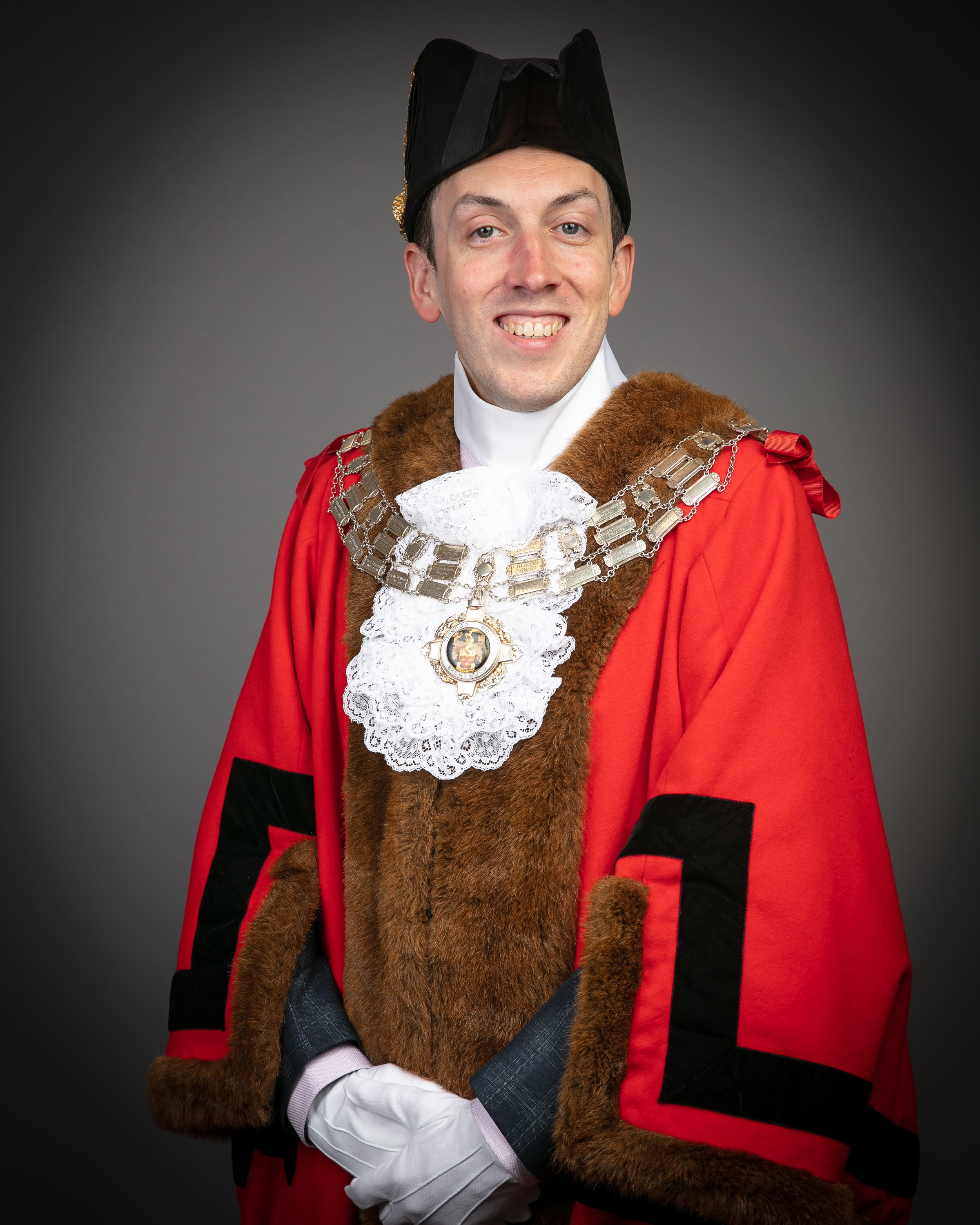 Brentwood Borough Council has elected Councillor Gareth Barrett as the Mayor of Brentwood for 2023/24.
Councillor Barrett replaces Councillor Olivia Francois who held the role for the past two years. His appointment was made at Annual Council on Wednesday night (17 May 2023), along with other members of the Council.
Councillor Barrett was brought up in Brentwood, attending St Peter's South Weald and what was then the Hedley Walter High School. He went on to complete a BSc in Economics at the University of Essex, then an MSc in Public Policy & Management and a PhD in Politics at Birkbeck, University of London.
Councillor Barrett currently works for a communications agency in London, having worked in communications and public affairs for over 15 years. He has also supported the local community as a School Governor and Conservator of Shenfield Common.
Since 2014, he has been a Councillor representing the Brentwood South Ward, most recently re-elected in 2022. During this time, Councillor Barrett Chaired the Licensing Committee in 2014/15, has been a member of multiple committees, was the Labour Group Leader for seven years and has served on several working groups.
Aside from council committees, he has been pleased to be a member of the Brentwood Business Partnership, as they have developed proposals to support the Borough's economic development and is looking forward to participating in Town Twinning activities in both Roth and Montbazon.
Mayor of Brentwood, Councillor Gareth Barrett, said: "I am delighted to have the opportunity to represent my home town, where I grew up and went to school, as its Mayor for the year ahead. I am grateful for the trust put in me by my fellow Councillors.
"It is an immense privilege, with civic and democratic responsibilities where I truly hope to make our community proud."
Councillor Barrett has chosen three charities for his Mayoral Fundraising this year. These include, The Daily Bread, YMCA (Brentwood), and the Royal British Legion (Brentwood Branch)
Councillor Barrett added: "As my charities, I have chosen three organisations who offer something special to Brentwood. Firstly, I have chosen Daily Bread, a volunteer led organisation founded in our community, to tackle food poverty and help anyone who is challenged in the cost-of-living crisis. Secondly, I have chosen YMCA Thames Gateway Group, who provide opportunity to some of our most vulnerable residents supporting them with housing and offer a springboard into independent accommodation, work, and training. Finally, I have chosen an organisation with a history of more than a century in our Borough - the Brentwood and District Branch of the Royal British Legion - recognising our town's military history, our local servicemen and women, and their continued role in Brentwood's civic life that deserves the highest degree of respect."
Councillor Mark Haigh was also announced as the new Deputy Mayor of Brentwood.
ENDS