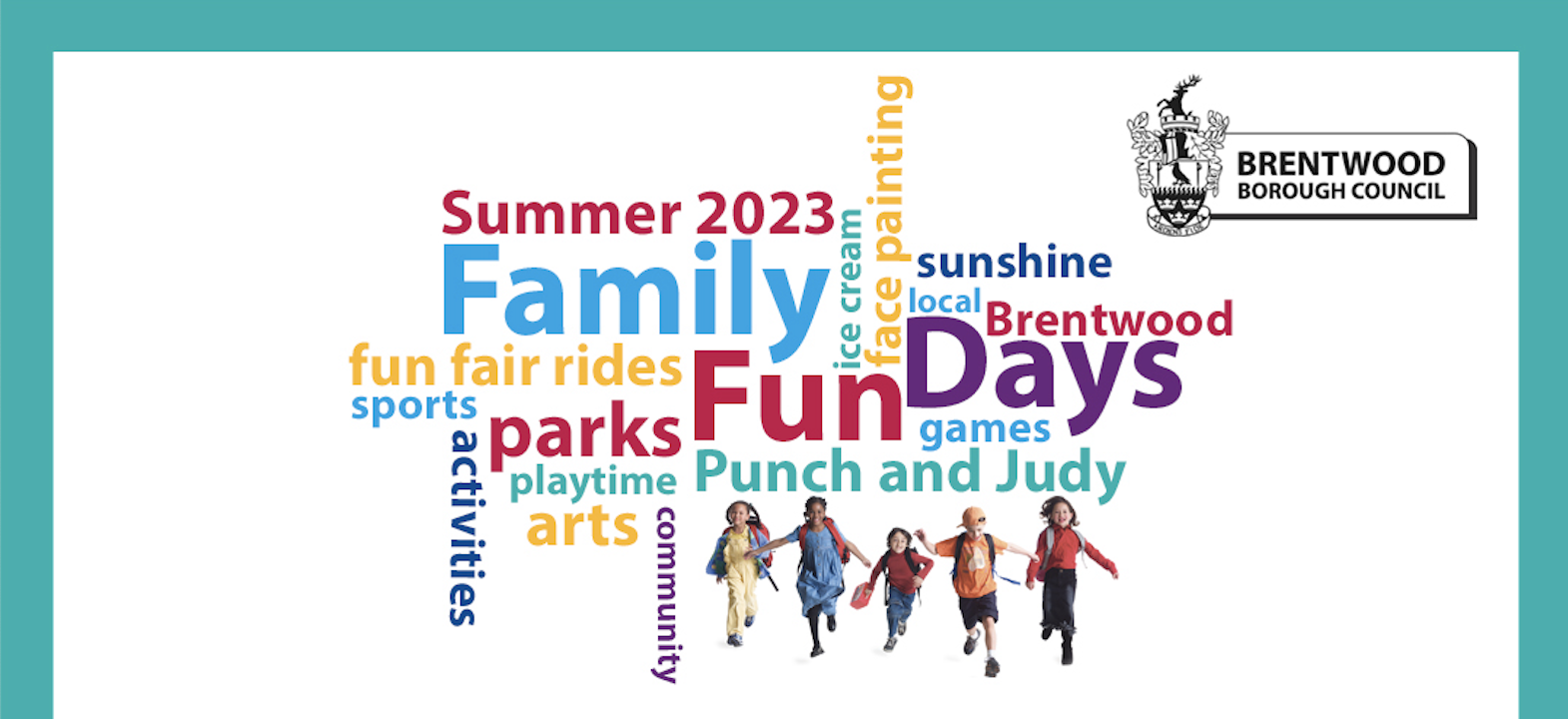 Whatever the weather, Brentwood Borough Council Family Fun Days have seen families spending Friday's taking part in various rides, sports activities and crafts. The last two events of the summer take place on Friday 18 August at The Brentwood Centre, Pilgrims Hatch and Friday 25 August at the Hutton Recreation Grounds
These events have been exciting fun-packed days with families enjoying funfair rides, family activities, sports, crafts, Punch & Judy shows, music and lots more activities for just £5 price of a wrist band.
Paid for activities include face painting, handling animals and there are food stalls for families to enjoy. Local service providers, sports clubs and charities are also available with support and information.
Mayor of Brentwood, Councillor Gareth Barrett, said: "I'm pleased that so many families are enjoying our Family Fun Days this summer. I've had a chance to go along and it has been great to see families enjoying their day out and trying out new sports and activities. The summer event is always a great way for residents and visitors alike to get involved in the best community activities. Don't miss our next two events coming up.
"We must thank Be Fibre, Giggling Squid Brentwood, Mullis & Peake Solicitors, Rainer Hughes Solicitors, RCH Care Homes for their sponsorship and our wrist band sponsor Brentwood Razzamatazz, who all allowed us to keep the costs down and the entertainment going."
Event times are from 10.30am to 3.30pm and the locations of the remaining Family Fun Day events are:
Friday 18 August - The Brentwood Centre, Pilgrims Hatch, CM15 9NN
Friday 25 August - Hutton Recreation Grounds, CM13 1BS
For more information on our events please follow us on social media or www.discoverbrentwood.co.uk/events
ENDS