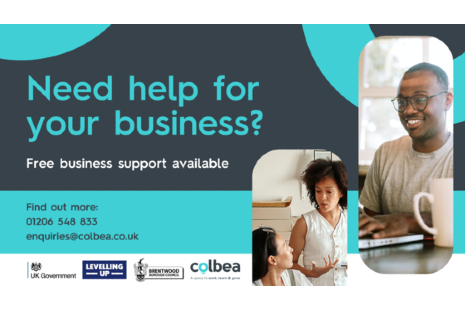 Brentwood Borough Council and Colbea have joined forces to provide local organisations with access to a wide range of business support, advice and guidance to tackle current challenges and build on new opportunities. This support scheme is fully funded by the UK Government through the UK Shared Prosperity Fund and includes access to:
General business consultancy – One-to-one sessions can be used to discuss any general business topic, from business planning to grant funding. This support is accessible for businesses of any stage (including pre-starts and start ups), size and sector.
Specialist business carbon reduction consultancy – With increased energy costs and climate challenges, businesses are seeking to reduce their carbon footprint and become more sustainable. Colbea's free expert one-to-one low carbon advice is delivered by Environmental, Social and Governance (ESG) consultants who can help businesses identify areas to make improvements that will not only save money but also support the environment.
Spaces are limited and available on a first come, first serve basis until 31 March. To sign up for this free business support, please contact Colbea directly via phone, email or their online contact form.
Phone: 01206 548833
Email: enquiries@colbea.co.uk
Online: Colbea contact form