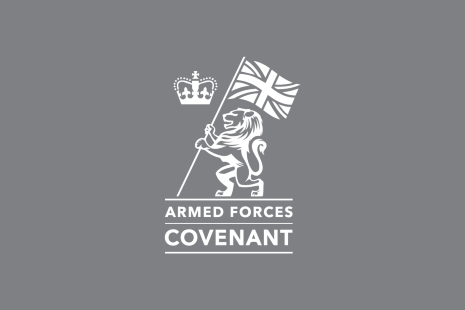 The Leader of Brentwood Borough Council was presented with the Defence Employer Recognition Scheme (ERS) Silver Award at a ceremony in Hatfield House in Hatfield on 6 December.
The award was first presented to the council in 2017 and encourages employers to support defence and inspire others to do the same. The scheme encompasses bronze, silver, and gold awards for employer organisations that pledge, demonstrate or advocate support to defence and the armed forces community, and align their values with the Armed Forces Covenant.
After collecting the award, Councillor Chris Hossack said: "Ensuring our armed forces community have opportunities for employment and our Reservists have time to carry out their duties is important to us.
"Brentwood has a long and proud connection with the armed forces and services going back many generations - it is part of our heritage. It is important to us that we continue our Silver Award status in the ERS as well as looking at what more we can do to achieve the gold award."
The Employer Recognition Scheme is designed primarily to recognise private sector support although public sector organisations such as the emergency services, local authorities, NHS trusts and executive agencies are also eligible to be recognised.
As well as signing the Armed Forces Covenant, ensuring service personnel and the armed forces community are not unfairly disadvantaged as part of the council's recruiting and selection processes and supporting the Reservists who work with the Council to take their training - are just some of the criteria the Council needed to demonstrate to qualify for the Silver Award.