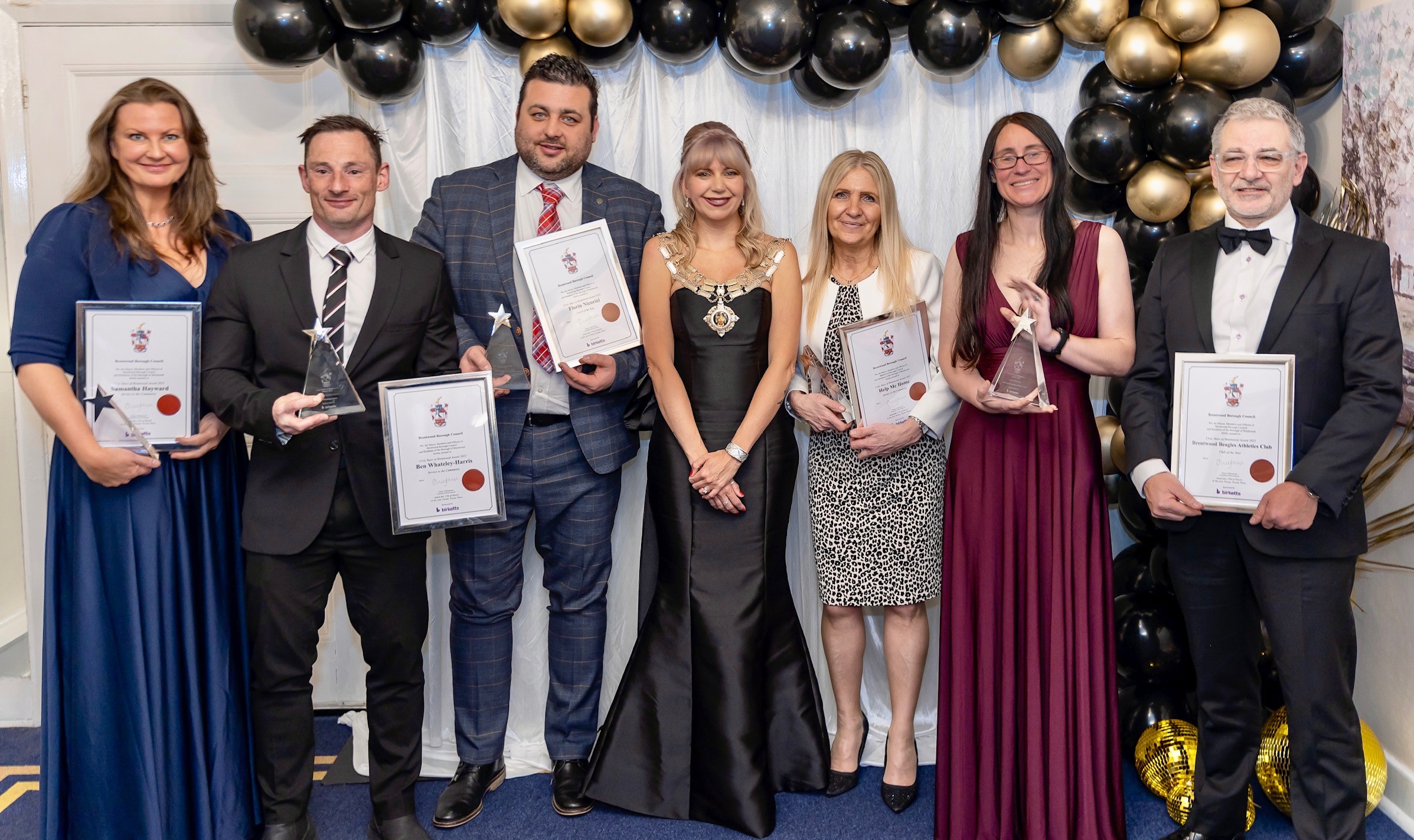 The Civic Stars of Brentwood awards recognise individuals, organisations and clubs who have dedicated their time to help others in the borough and make a difference to their community. The awards, which are sponsored by Birketts, were presented at the Civic Dinner on Friday 17 March at Mount Avenue Banqueting Suite.
The winners are:
Service to the Community
Kim and Nicki from Help Me Home
Samantha Hayward
Ben Whateley-Harris
Coach of the Year – Florin Nicorici
Club of the Year – Brentwood Beagles Athletics Club
Following the awards, the Mayor of Brentwood, Councillor Olivia Francois, said: "The Civic Stars of Brentwood awards shine a light on those who are dedicated to supporting others. They are nominated by those they have helped or inspired.
"Judging these awards is never easy as we are lucky to have so many people in the borough who put community at the heart of what they do. I would like to congratulate all the winners and I hope that this appreciation of their achievements goes a small way to show them how valued they are."
Kim and Nicki - Help Me Home, is a local volunteer group helping with found, missing or stray animals. Kim and Nicki spend so many hours to save cats and dogs who are lost or abandoned. They liaise with local vets, police, and rescue centres in their attempt to help. They have come a long way from their original assistance for lost dogs to now include cats, tortoises and ferrets.
Samantha Hayward - Samantha is a dedicated individual spending around 30 hours of her time each week as a leader and mentor to the Brentwood Sea Cadets. Samantha is dedicated, hardworking and gives so much to the cadets and the community. Her commitment to the sea cadets is instrumental in helping those in her charge develop their skills, confidence, and character.
Ben Whateley-Harris - Ben is a full-time firefighter based in Brentwood and a dedicated fundraiser for Saint Francis Hospice. Ben completed three marathons, one ultra-marathon as well as long distance bike rides to name a few of his fundraising events. He is always looking for his next challenge and puts in huge efforts for his fundraising for the community.
Florin Nicorici - Florin opened Brentwood Central Amateur Boxing Club to make a difference to the young people in the community. Florin, together with his team of volunteers are instrumental in promoting health, fitness in a safe environment, building confidence and discipline within the sport. Florin is a full-time teacher and still has so many ambitions for the club and the young people.
Brentwood Beagles Athletics Club is an inclusive, friendly, and accessible club in order to provide sports coaching to all. The Club has over 300 members from children aged 5 years and above with the oldest member being 79. The club is keen to ensure that no athlete misses out on a place at the club and has a Hardship fund available to help with fees. There is also a mental health ambassador attached to the club to assist with all the members.