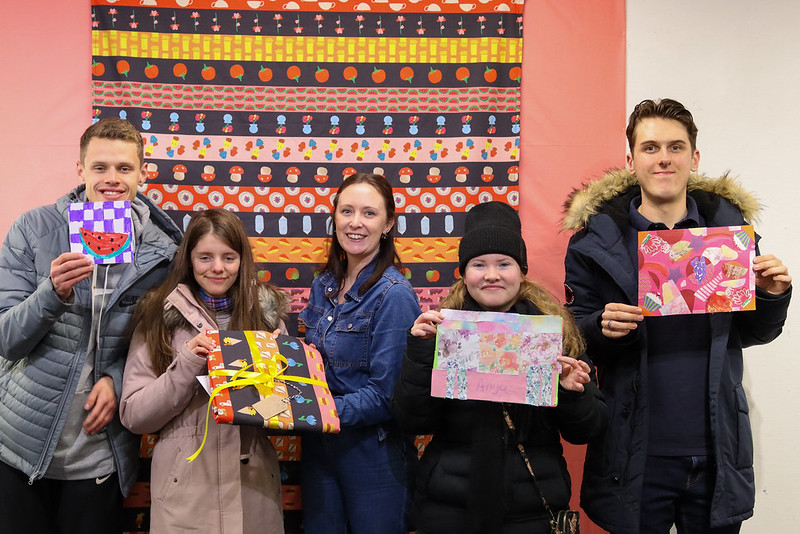 Brentwood Borough Council is working in partnership with the Essex Cultural Diversity Project to commission an artist to respond to the developing garden village at Dunton Hills.
Part of the community engagement and education programme, the opportunity follows two successful previous commissions where artists have worked with communities to create collectively-owned artworks that explored cultures, histories, values and reflections of local 'people and place', connecting residents to the new garden village.
The current commission is inviting creative practitioners to submit proposals with strong environmental themes, that encourages positive attitudes and behaviours around climate action. Proposals will be inspired by the three neighbourhoods of the new housing development: Dunton Fanns, Dunton Woods and Dunton Waters. Working alongside local primary school children, the project will capture the diversity of past, present and future communities, within and surrounding the new Garden Village.
Councillor Dr Tim Barrett, Chair of Housing, Health and Community Committee, said, "This commission offers a wonderful opportunity to connect young people in surrounding schools to one another and the emerging garden village. It will enable them to think about how they can creatively encourage respect and positive behaviours around climate change in placemaking. We are really pleased to be collaborating once again with the Essex Cultural Diversity Project to realise this aspect of our ongoing community engagement programme."
Indi Sandhu, Creative Director, Essex Cultural Diversity Project, added, "We are delighted to be working once again with Brentwood Borough Council on another creative commission, to energise diversity in Essex through arts and heritage, and help create confident and cohesive communities who can welcome the new residents that will soon be on their doorstep. This new project is an opportunity to further engage local schoolchildren in Brentwood, Basildon and Thurrock to celebrate Dunton Hills, Diversity and the Environment."
The deadline for applications is 17 October 2023. All details including a full creative brief can be found at https://essexcdp.com/commissions