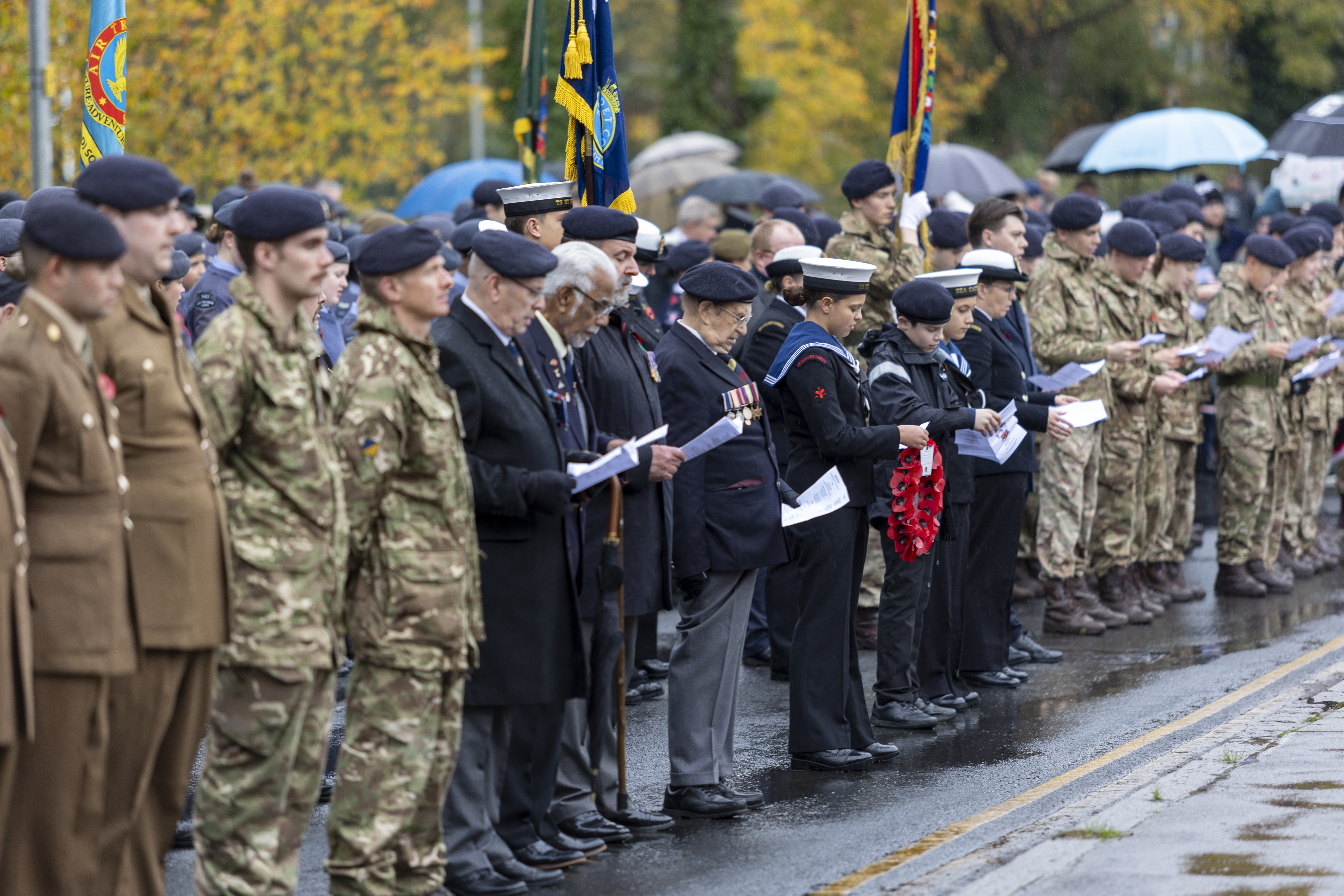 Hundreds of people lined the streets of Brentwood on Sunday to show their respect for those who sacrificed their lives for our country at the annual Remembrance Day Parade and Service (12 November).
The parade, superbly led by the Brentwood Imperial Youth Band, started at Brentwood Town Hall and saw nearly 600 members of our Armed Forces; Army, Navy and Air Force, Veterans, Cadets, Essex Police, Essex Fire Service, Scouts and Guides, members of our public services and local charitable organisations proudly march down Middleton Hall Lane towards the war memorial at the junction with Shenfield Road.
Following a short service, the laying of wreaths took place and two minutes of silence was respectfully observed. The parade then continued along the High Street and onto a service at St Thomas' Church.
The salute was taken by the Deputy Lieutenant of Essex, Graham Clegg, accompanied by other dignitaries including the Mayor of Brentwood, Councillor Gareth Barrett and the Vice President of the Royal British Legion (Brentwood Branch), Dennis Rensch.
Mayor of Brentwood, Councillor Gareth Barrett said: "It really has been an honour to be part of marking Remembrance and show my respect and gratitude for service. Even on a rainy day, this parade is so well supported in Brentwood. We have a long tradition of marking Remembrance Day in the borough, where we all get an opportunity to show our support for our Armed Forces of past and present and remember those who have given their lives in service for our country."
You can see photographs and a video of the parade on the council's Facebook page at www.facebook.com/brentwoodcouncil
ENDS