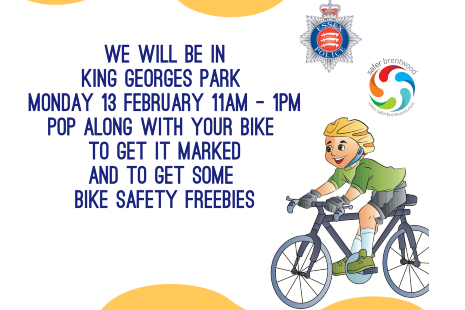 Safer Brentwood and Essex Police will be at Brentwood Skatepark from 11am to 1pm on Monday 13 February offering free security marking for your push bikes.
Security marking your property helps to deter criminals from wanting to steal your items, or in the event they are stolen, it can be proved the items have been stolen and belong to you.
We'll also be on hand to offer bike safety advice and have some freebies to give out too.