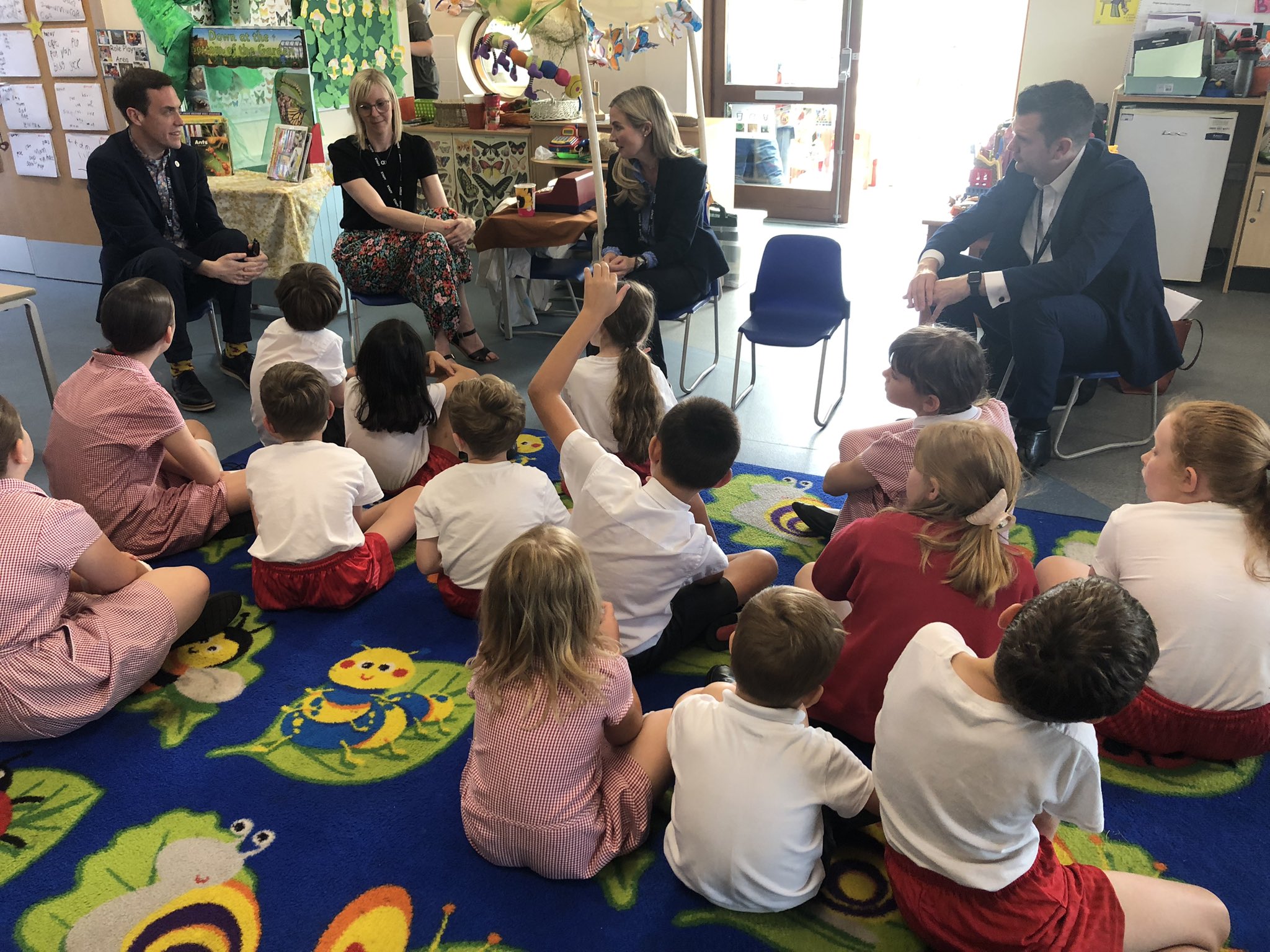 Before the summer term came to a close, Brentwood Borough Council's Strategic Housing Delivery Team alongside CEO Jonathan Stephenson and Chair of Housing, Health and Community Committee, Cllr Dr Tim Barrett, visited Willowbrook and St Joseph the Worker Primary Schools, which are within the area of the council's first Zero Carbon Development, Brookfield Close in Hutton.
Pupils at both schools have been creating colourful and imaginative artwork around sustainability and homes of the future which will be displayed around the site during the construction stage.
An insightful Q&A session with the pupils and the council team were also part of the visits which aim to investigate the positive impact these homes would have on future health and housing standards.
This was the first in a series of projects led by the Council team which aims to make sure that young people have meaningful involvement in placemaking and shaping the future of affordable housing and environments where they live.
Following the school visits, Councillor Dr Tim Barrett, Chair of Housing, Health and Community Committee said: "I would like to thank the pupils and teaching staff at the schools for welcoming us and being part of our education programme, which is a really important element of our Brookfield Close Zero Carbon Development.
"The artwork they have created is full of their ideas and imagination and I look forward to seeing it around Brookfield Close when construction gets underway.
"We want to build homes that families want to live in – and the best way to do that is have them involved from the very start."
Brookfield Close regeneration forms part of the Council's wider Small Sites Affordable Housing Programme to develop 185 new homes on Council owned land, all of which are currently aimed at the same Zero Carbon standard.
Brookfield Close has been identified as the first development site to deliver much needed new affordable housing in the borough and is intended to transform the existing Council owned Brookfield Close, Hutton, from an underused area of housing and garages to a zero carbon (in use) housing development consisting of 62 new homes comprising 16 houses (2, 3 and 4 bedroom) including detached, semi-detached, and terraced properties and 46 flats/apartments (1, 2 and 3 bedroom). 6 'buy backs' of Right to Buy homes will need to take place to assemble the site.
For more information visit www.brentwood.gov.uk/brookfield-close
ENDS