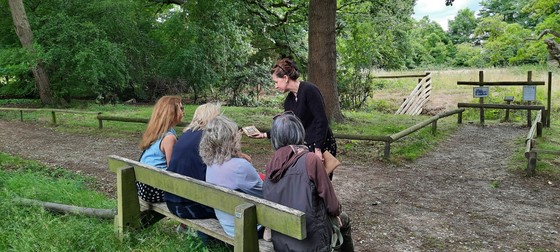 Save the date for the annual Brentwood art trail
Residents are being invited to save the date for the 2023 Brentwood Art Trail which takes place from Saturday 3 June to Sunday 25 June.
The Art Trail is currently open to applications until March 17, from artists and groups who want to exhibit. During the Art Trail there will be various activities taking place across the borough together with guided tours, Walk Talk & Create sessions and artist workshops for children and adults. Booking is essential for all the events.
Chair of the Community, Environment & Enforcement Committee at Brentwood Borough Council, Councillor Will Russell, said: "This is a much loved event that captures the talent we are so fortunate to have here in Brentwood. The involvement of both the artists and the businesses creates an inspiring art trail that is different every year across Brentwood, Ingatestone and Shenfield. I hope that residents will enjoy the event in the summer and make sure they Save the Date as the Trail itself is free, and a great trail to take children on."
"Brentwood is building a strong reputation for art, with a thriving creative community, attracting talent from surrounding areas. Artist Lucia Hardy, a regular participant in the Art Trail, recently featured on Sky Arts' Landscape Artist of the Year, and was inspired by the beauty of local historic nature reserve, Warley Place, for her 2022 Art Trail exhibit."
To apply, visit Brentwood Art Trail by Friday March 17 or email brentwoodarttrail@gmail.com for a digital document.
Everyone can join the Brentwood Art Trail conversation on social media by using the hashtag #BwdArtTrail2023 and following @BwdArtTrail.
The trail is sponsored this year by the Brentwood Business Partnership (sponsored by Beresfords Group and Tees), Blue Serif and Baker Labels.