Consultation: Setting a balanced budget for 2022/23
Each year the council must set a balanced budget that balances spending on services with the resources available. In the current year 2021/22, this is how the council is funding its services.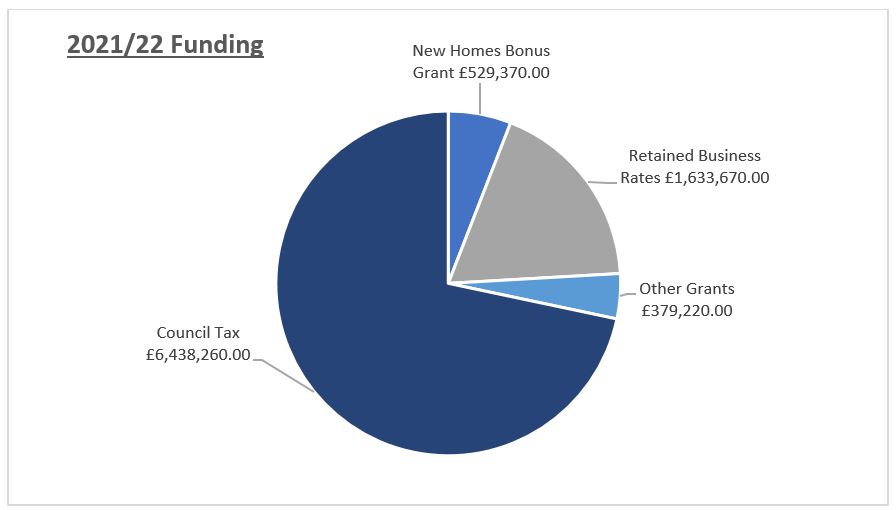 In recent years, the government has been reducing its grant funding to councils. Brentwood Borough Council gets all of its income from council tax, business rates, money it can raise itself and specific grants that are available to bid for.
The Covid-19 pandemic has had a significant impact on residents and businesses of the borough. It has also created additional financial pressures for the council to manage. However, the council is committed to supporting the borough through the recovery phase and will also continue to develop and deliver on its Corporate Strategy 2020-2025.
On average, each household paid £1,816.96 in council tax in 2021/22. Only a 11% of this, which equates to £193.63, is kept by Brentwood Borough Council, helping fund the services it provides to local people and businesses.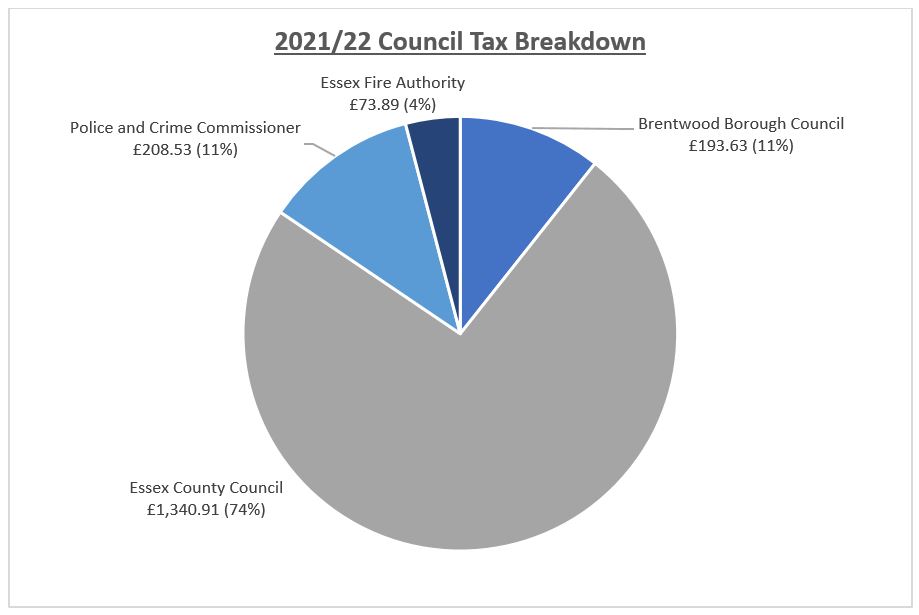 The council asked for views on how it spends its money and how it might raise more money to help set a balance budget with increasing costs and reduced Government Funding. The information from this survey will be used by Councillors as they set the budget and council tax for 2022/23.
This consultation closed on 3rd October 2021.